SkillUp 14.0 – 8 Weeks Computer Training for O'Level Undergraduates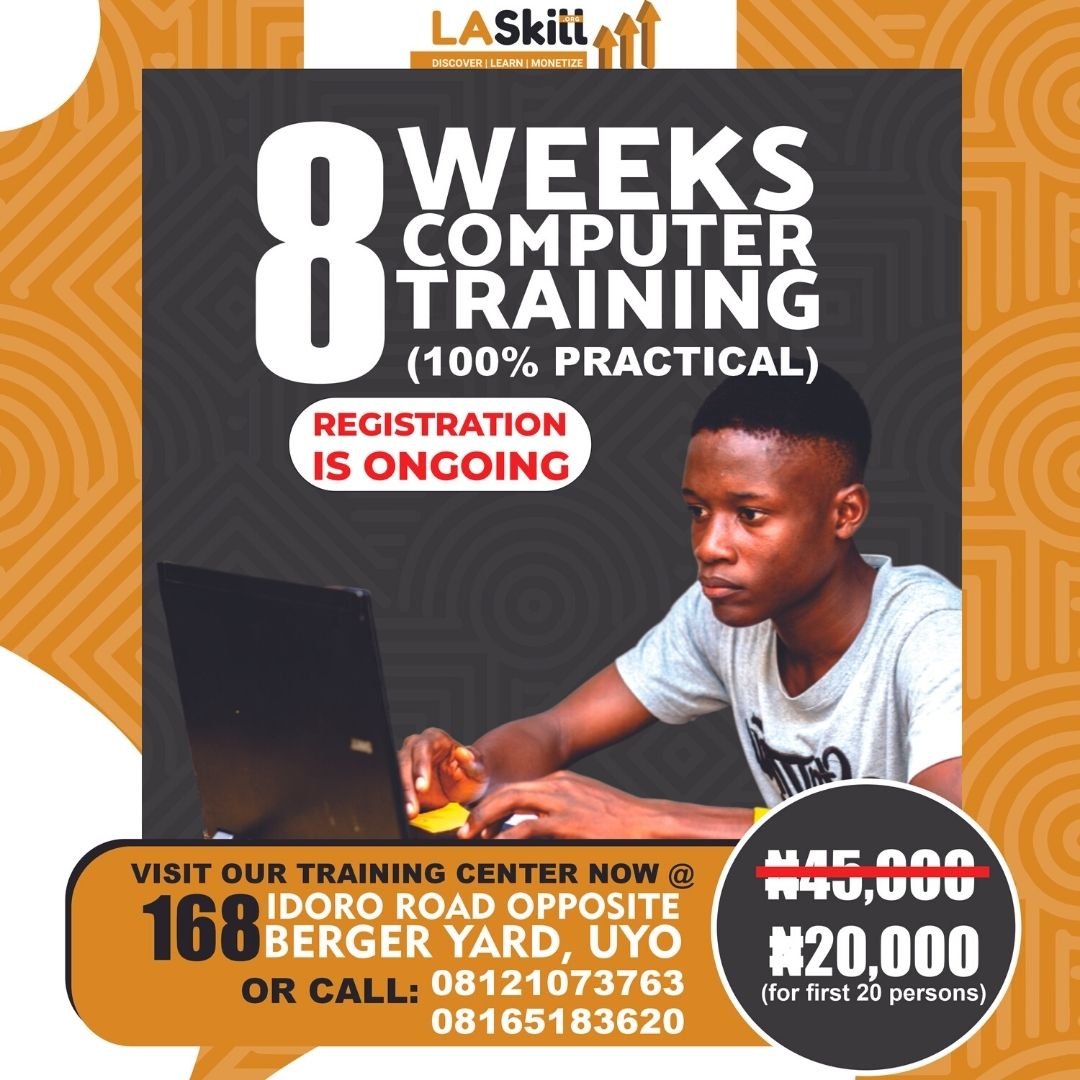 Have you completed your WAEC exams?
Don't waste time sitting idle at home. Enroll in our 8-week computer training program and acquire valuable computer skills.
Our aim is to equip you for international job and scholarship prospects while ensuring you are proficient with laptops or computers.
Call any of the numbers below to register/get more info:
A – 0816 518 3620
B – 0812 107 3763
Training Days:
Tuesdays, Wednesdays, and Fridays
2 pm to 4 pm
Venue: LAskill Training Center
Feel free to come down to our training center at 168 Idoro Road Opposite Berger Yard, Uyo for inquiries